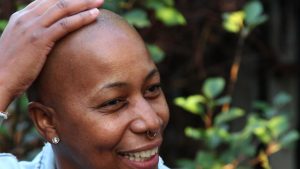 Justice Heals
The 11th annual Queer Women of Color Film Festival launches a constellation of 39 stellar films into orbit with a Festival Focus "Justice Heals" that radiates our tenacity as queer and trans people of color, and a Community Conversation "Film & the Nation-State" that ruptures the trauma and violence that often eclipses our lives. All films are SDH.
Queer Women of Color Film Festival begins June 12! Don't miss out on this free event! Drinks and snacks  provided by Rainbow Grocery Cooperative!
June 12-14th
Brava Theater, 2789 24th Street, SF.