Tuesday, November 13, 7:00pm,
Roxie Theater, 3117 16th Street, SF, CA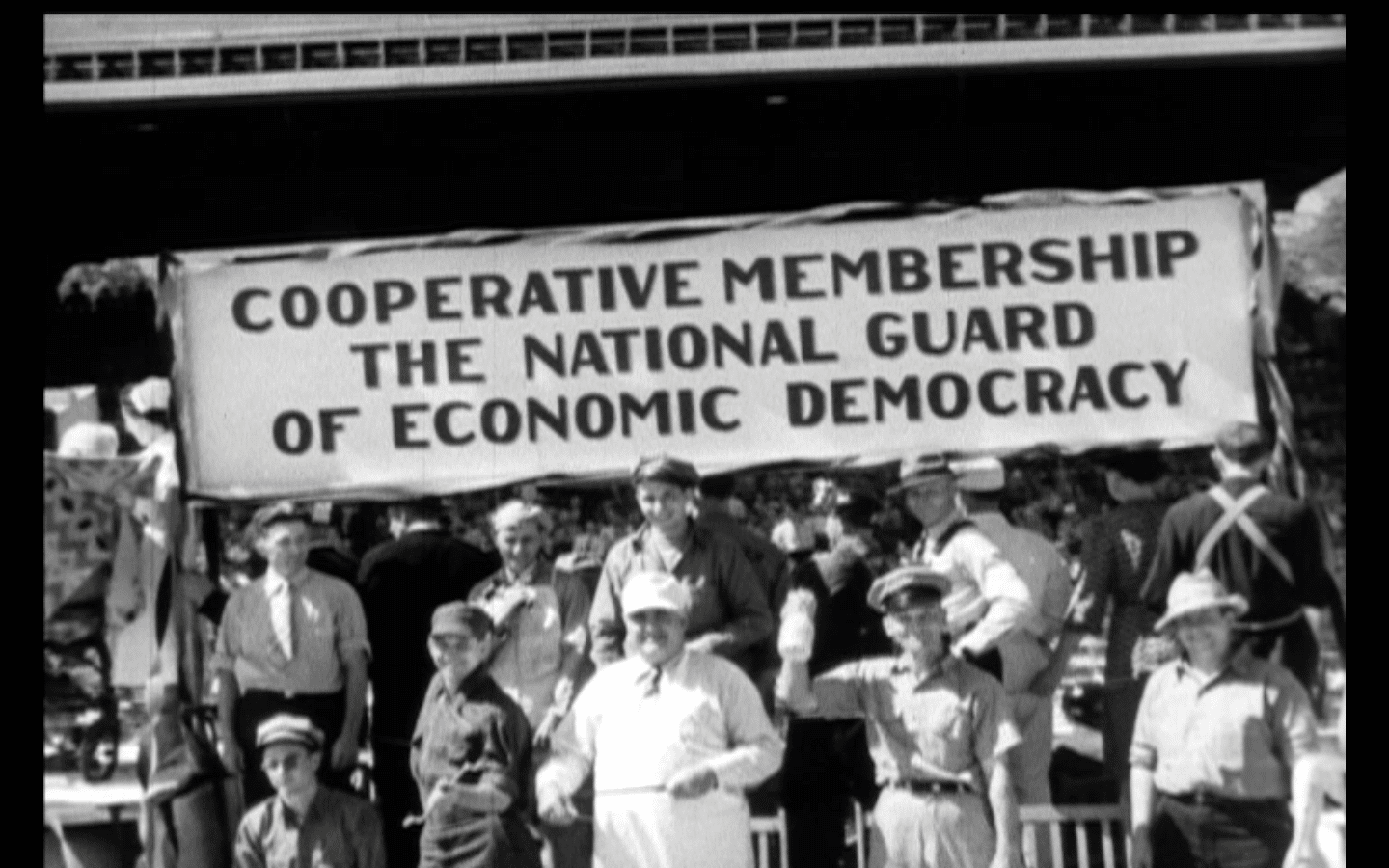 Rainbow Grocery: A Worker Owned Cooperative presents the San Francisco premiere of Food For Change: The Story of Cooperation In America. The film tracks the ups and downs of cooperatives from the Great Depression to the present through rare archival footage, animation, graphics, and interviews with co-op leaders. Food for Change explores the nation's longest surviving alternative economic system, a system that is also a social movement based on principles of cooperation.
Steve Alves, an internationally-acclaimed filmmaker and member of the Franklin Community Co-op in Greenfield, Massachusetts, narrates the film he directed. He sees the story's theme of cooperation as particularly relevant to today's political climate. "It's American history, from the Great Depression to the present, with co-ops as the protagonist," says Alves. Food co-ops introduced whole and organic foods to the American diet in the 1970s; today they are the champions of local food systems.
"Across the U.S. we're experiencing both a renaissance and a challenge to food co-ops," says Sean Doyle, General Manager of the Seward Co-op. "As food co-ops have grown to be successful businesses with annual sales of over $2 billion, they are facing fierce competition from corporate chain stores in the natural foods market they created. We want the public to know our story and what we stand for."
While tracing the roots of the Food Co-op movement from the 1930s through the War on Poverty in the 1960s to today's worker and community owned coops, Food For Change posits co-ops as an alternative to global capitalism's increasing economic disparity and injustice.
To Buy Tickets go to:Food For Change Tickets
Movie trailer; https://vimeo.com/232681435