Demos are only for products we currently carry.
1. Before scheduling a product demo, please read the Food Demo Guidelines.
2. This is our Demo Location Map. Use this to find the locations marked #1, #2, #3 and #4.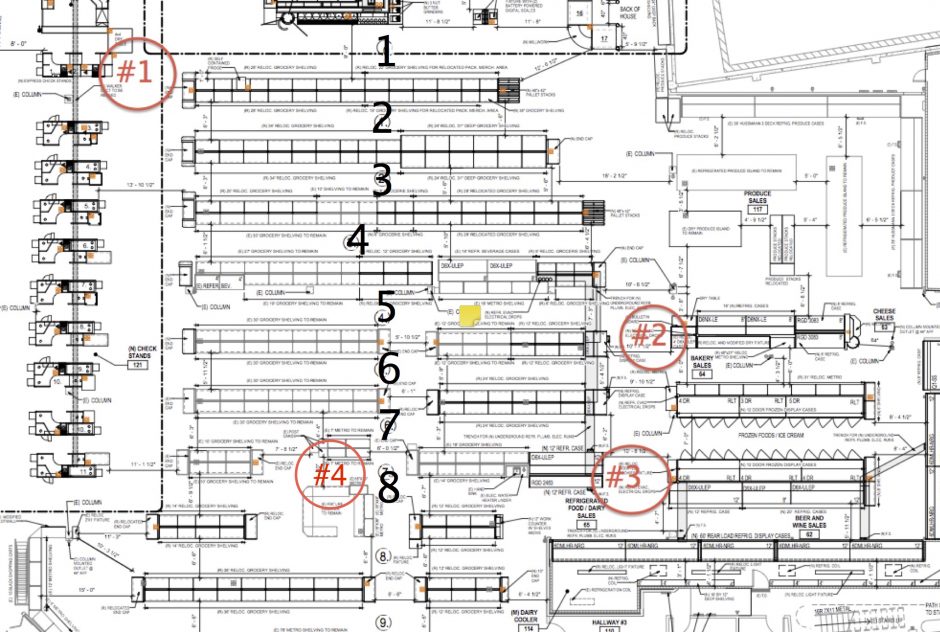 3. Find which categories are for which location.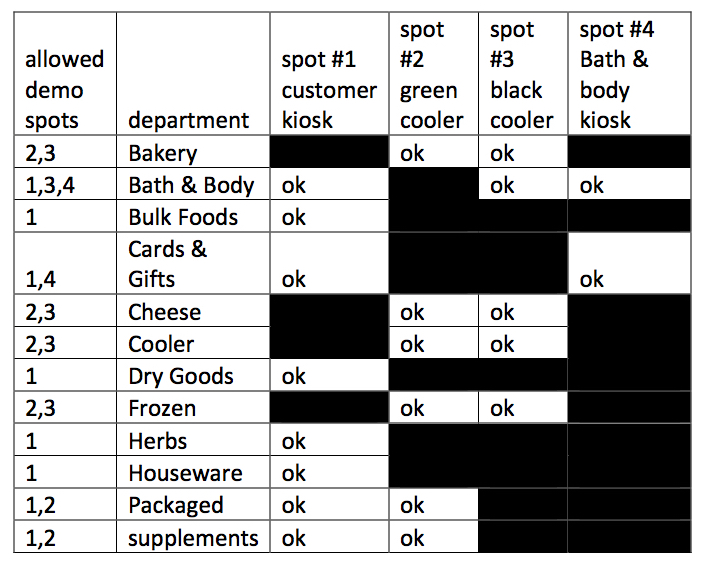 4. Stop! for FROZEN demos you must call the store and contact the buyer.
5. It is your responsibility to contact the buyer and ensure you have adequate stock and permission for a demo.
6.To book your demo, go to the 2020 Calendar.

You will receive an automatic email confirmation. If you need to cancel or otherwise change a demo, please use the link in the confirmation email to edit the signup.