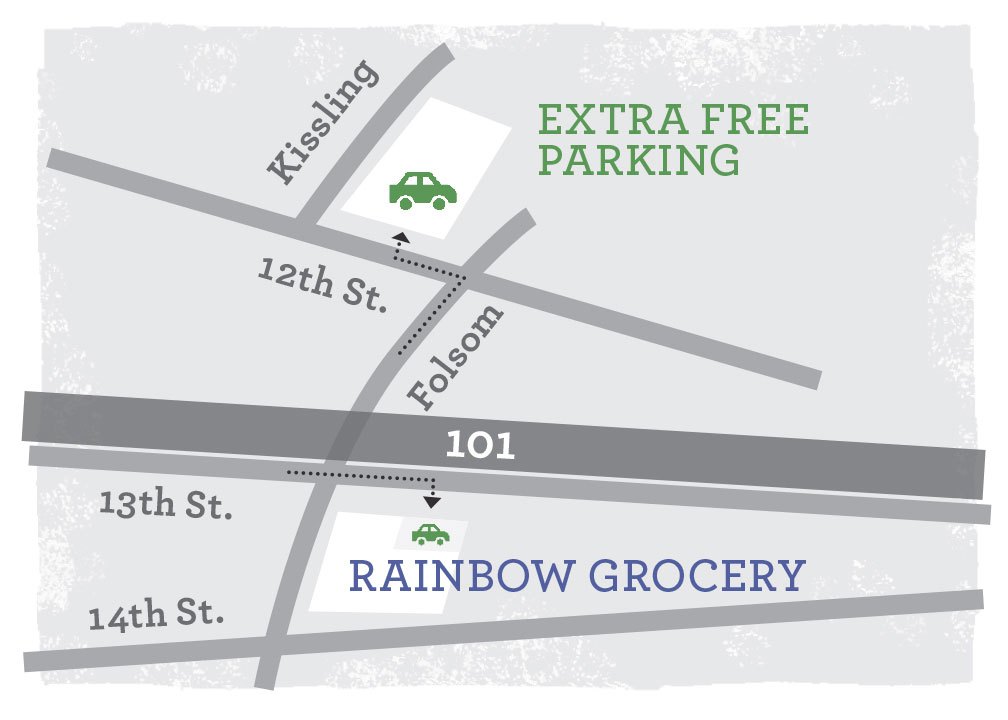 Rainbow Grocery Cooperative, Inc. –  (Get Directions)
1745 Folsom Street @ 13th Street
San Francisco CA, 94103
Tel: (415) 863-0620
Fax: (415) 863-8955
Toll free: (877) 720-2667
Rainbow Grocery Cooperative, Inc. –  (Get Directions)
If you use the Soma Hub Garage (12th & Kissling), we will validate your parking ticket at the Customer Service kiosk with a purchase for $10 or more. Inquire as Customer Service for more information.
Questions or comments? Please fill out the form below.
To have Rainbow attend your event or to arrange a tour of our store, please contact public relations.
If you would like to have Rainbow sponsor an event, please fill out this form.