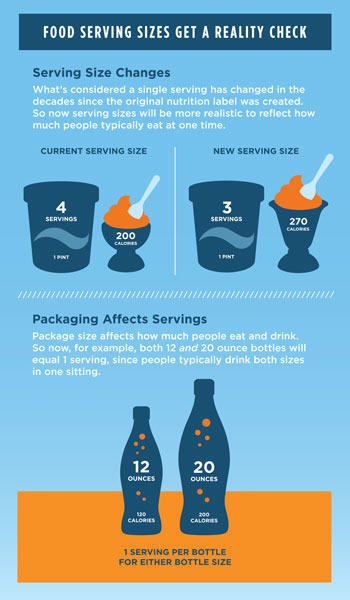 Interesting news out of the USFDA. "New scientific information" has spurred the Administration to make changes to the Nutrition Facts label for packaged foods.
The new label will highlight the added sugar content in foods. It places an upper limit of 50g for a Recommended Daily Value, while noting that this value is based on a 2,000 calorie diet.
The FDA also reconsidered what a single serving is. The new serving sizes will more accurately reflect the real amounts of food that people eat. For instance, one pint of Ice Cream will soon be 3 servings.
Look at the changes below and read up on the Final Rule at the USFDA website.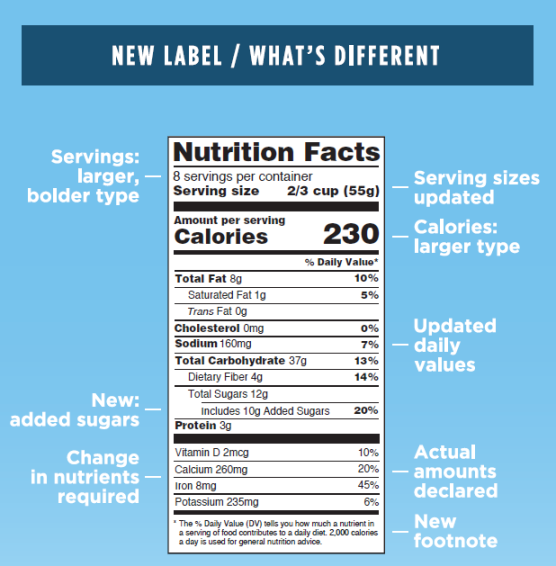 The FDA finalized the new Nutrition Facts label for packaged foods to reflect new scientific information, including the link between diet and chronic diseases such as obesity and heart disease. The new label will make it easier for consumers to make better informed food choices.
Source: Labeling & Nutrition > Changes to the Nutrition Facts Label