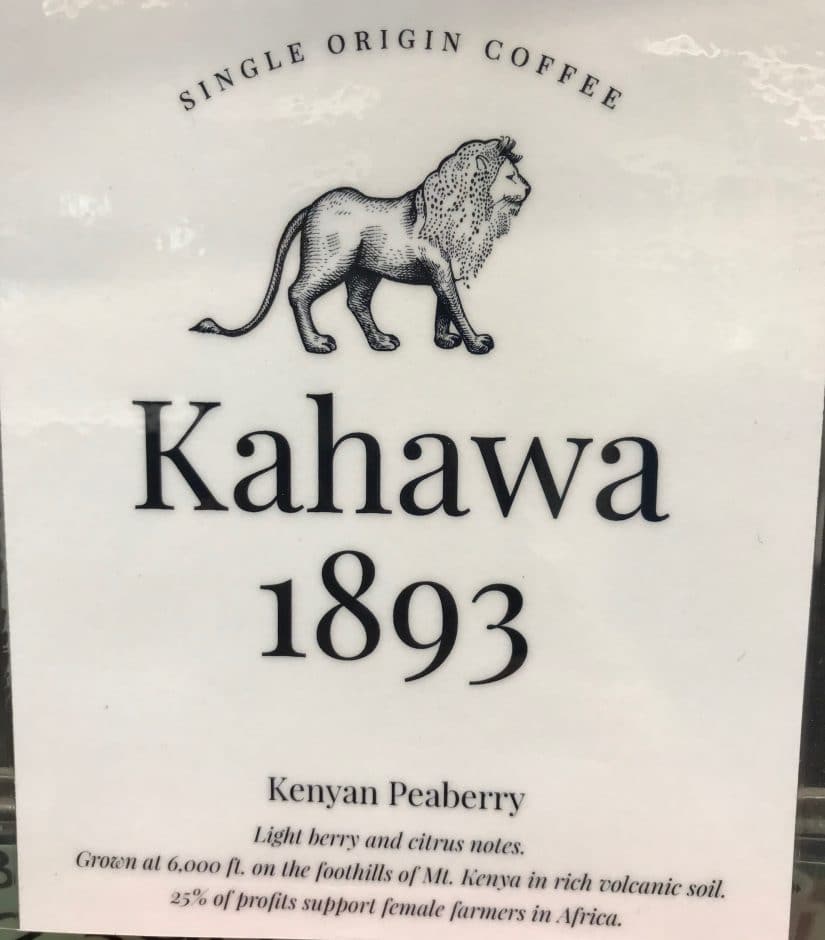 "Kenyan Peaberry beans are a rare treat, accounting for just 5% of all coffee production. While normal coffee beans grow two-to-a-fruit, peaberry beans develop as a single bean with a richer and more intense flavor, one that is sought after by coffee connoisseurs the world over. Due to their random occurrence and distinct appearance, peaberry beans are hand-sorted from the rest of the harvest. They serve as a particularly special treat in 2017 as yields of Kenyan coffee dropped substantially following a severe drought. Only limited quantities are available worldwide.
The coffee is grown at over 6,000 ft. at the foothills of Mt. Kenya, where rich volcanic soil and a unique micro-climate create the most ideal growing conditions for coffee. Ripe coffee berries are hand picked and carefully processed in the long-standing tradition of washing to reveal their prized balance of fruitiness and acidity.
The beans are rated 91+ out of 100 by expert tasters.
Tasting notes: Light berry and citrus. Recommended as a pour over or cold brew."
https://kahawa1893.com/coffees/kenyan-peaberry
"Inspired by my mom and the millions of women that farm coffee, I founded Kahawa 1893 to share with you high quality East African Coffee and to ensure women who care for the coffee are compensated. In Kenya for instance, women perform  close to 90% of the farm work but only 1% of women own land, and often go unpaid. We want to fix this and  we allocate 25% of our profits towards supporting female farmers in Africa."